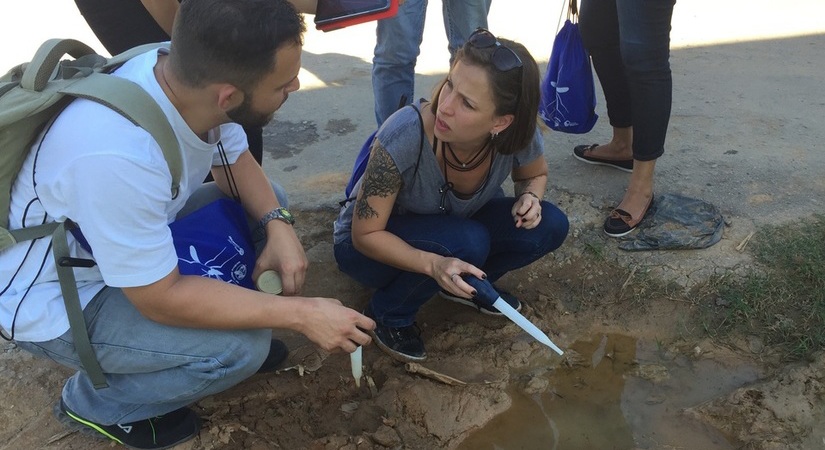 In many parts of the world, mosquitoes are more than just a summertime nuisance. They spread diseases that kill nearly 2.7 million people a year. Now citizen scientists can use a NASA app to help those working to understand and reduce mosquito-borne diseases.
NASA has introduced the Mosquito Habitat Mapper as part of its GLOBE Observer app available for iPhone and Android. The app includes training, making it easy for anyone to use.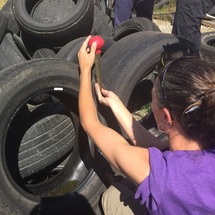 The Mosquito Habitat Mapper guides users through the process of identifying and eliminating mosquito breeding sites. It also gives citizen scientists the option to identify the mosquito species to determine whether it could transmit Zika, dengue fever, yellow fever, chikungunya, and other diseases.
This local, ground-based information collected by the app about mosquito habitats will help NASA by providing information that supports satellite-based research of environmental conditions that support outbreaks of mosquitoes.
"Satellites don't see mosquitoes," says Assaf Anyamba, a scientist using satellite data to study mosquitoes at NASA Goddard Space Flight Center, Greenbelt, Maryland. "However, satellites provide us observation platforms from which to monitor the environmental variables that indicate where mosquito populations can flourish. This helps us identify areas where disease can emerge."
"By generating local, ground-based data with the help of citizen scientists, the app gives scientists supplementary data as they model mosquito population outbreaks," says Rusty Low of the Institute for Global Environmental Strategies, Arlington, Virginia, one of the NASA-funded organizations that helped develop the Mosquito Habitat Mapper.
"And through this new GLOBE Observer feature, public health departments can access citizen scientist observations of mosquito breeding sites. Users report when they get rid of breeding sites by removing standing water- an action that actually reduces the risk of disease in their communities," says Low.
Because of its potential for reducing mosquito-borne disease, the Mosquito Habitat Mapper is being incorporated into several international efforts.
The United Nations Environment Program (UNEP) Global Mosquito Alert Program is planning to incorporate GLOBE Observer into an international global citizen science mosquito database hosted on the UN Environment Live website. It is the first global platform dedicated to citizen science techniques to tackle the monitoring of mosquito populations. Built and maintained by UN Environment, the platform provides real-time open data access to policy makers and the general public, using distributed networks, cloud computing, big data and improved search functions.
The Mosquito Habitat Mapper will be the basis for a global experiment in support of International Science Center & Science Museum Day on Nov. 10. Museums and science centers around the world are encouraging their communities to use the app to map mosquito habitats throughout the summer and fall of 2017 leading up to the Nov. 10 event.
Earlier this month, a series of educator training workshops on the use of the new app were held in Brazil and Peru to increase public awareness of mosquito breeding sites and to promote community action to prevent the spread of mosquito-borne diseases. The workshops were conducted by the Institute for Global Environmental Strategies and the University Corporation for Atmospheric Research with support from United States Agency for International Development (USAID). The mosquito habitat data collected by participants will be shared with local public health authorities to augment the data they use as they take steps to reduce the threat of mosquito borne disease.
GLOBE Observer is part of the Global Learning and Observations to Benefit the Environment (GLOBE) Program. GLOBE is an international science and education program that provides students and the public worldwide with the opportunity to participate in data collection and the scientific process, and contribute meaningfully to our understanding of the Earth system and global environment. GLOBE is supported by NASA in collaboration with the U.S. Department of State, National Science Foundation and the National Oceanic and Atmospheric Administration.
The GLOBE Observer Mosquito Habitat Mapper is available for free for iOS and Android devices. For more information, contact GLOBE Observer coordinator Holli Riebeek Kohl at [email protected].
Holli Riebeek Kohl
NASA Goddard Space Flight Center (SSAI)
Andrew Clark
Institute for Global Environmental Strategies